Hello!
Linux Mint 20 x64 Cinnamon
wine-5.13 (Staging)
I successfully installed Hobbyware Pattern Maker for Cross Stitch.
Inside this program, there is this setting that appears in inches.
I know this software for years and it does not have any setting to choose from metric or imperial.
In Windows, this software borrows Windows' settings as you can see here: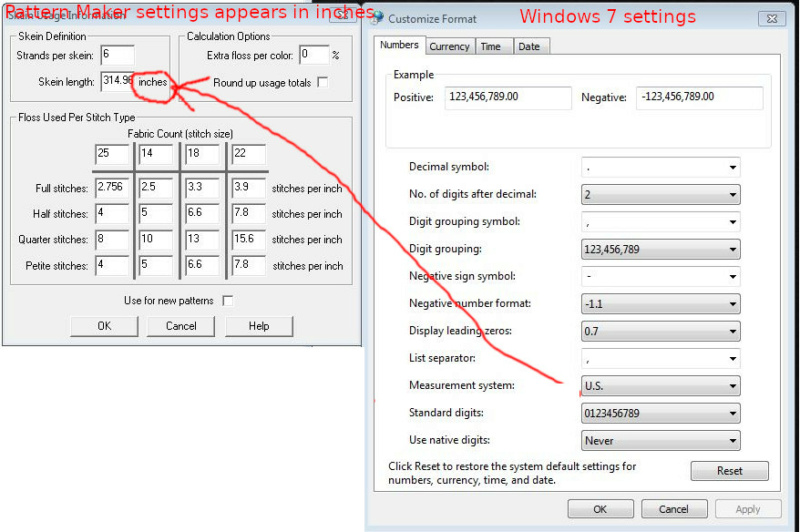 Or: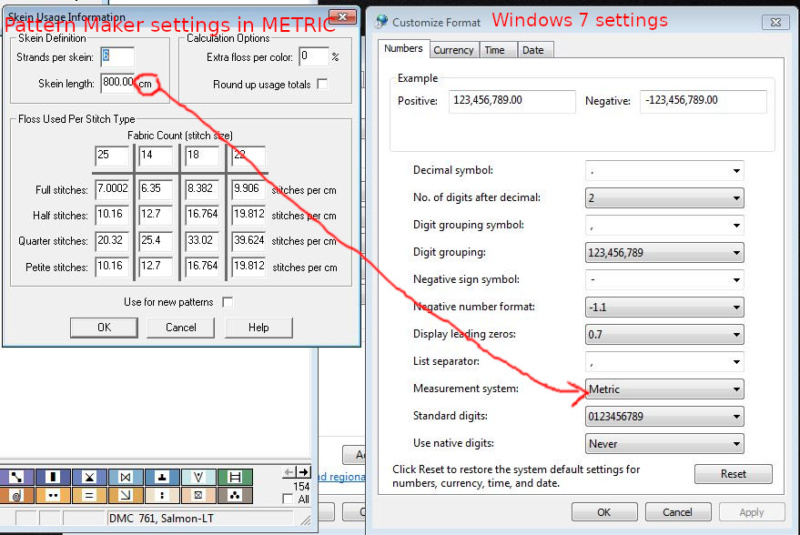 I set my Mint this way:
Language: English (Canada) (someone on another forum told me Canada uses metric system)
Region: Romania
Time format: Romania
Could you please help me to have this software using metric and not inches?
This one below shows inches under Wine: