I switched to linux and there is no native linux app for Fluenz language program.
I installed my dvd to wine and it loads fine but I have to login to connect first before the lessons are available.
It says "No Internet? It appears you are not connected to internet. You need to be online to continue. Come back when you are up and running."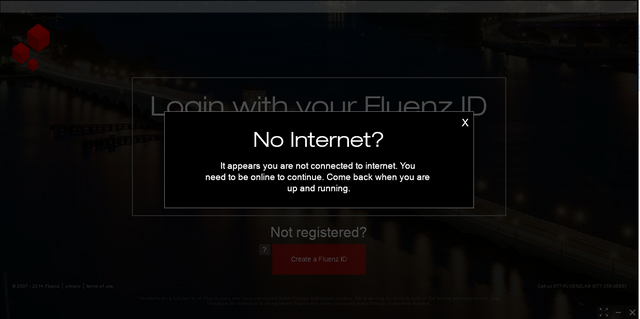 All my other Internet programs are working in wine, so I'm not sure how to get it working.
Is there any way to check a log or debug information to see what it needs? I am fairly new to wine so sorry about my lack of knowledge.
I do see a lot of libraries in the installation directory.

Does wine automatically use these or do I need to move them to another directory? Most of them are QT5 libraries. Is there a way to install QT5 support?
Thanks for any help you can offer.